---
Keirau na taqomaka na neirau vanua!
Written by Atu Kurumudu on February 26, 2022
Rau sa tu vakarau na veitacini – Vitali kei Wladimir Klitschko me rau na taqomaka na nodrau vanua [Ukraine] mai vei Rusia. E sega ni dua e vulagi vei rau, ni rau a jabeni ni veivacu ena noda vuravura.
Rau lewa tu na vatavata ni "world heavyweight" mai na 2006 kina 2015 na veitacini. E sa yabaki 50 ko Vitali ka mayor sara tiko ga e Kyiv.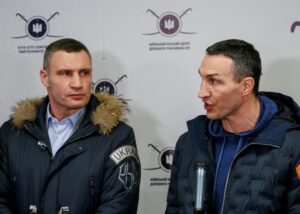 Oqo na veika e vakairataka o Vitali:
"It's a difficult situation, we stand in front of one of the biggest and strongest armies in the world but we have to defend our families, defend our country and defend our cities — we don't have another choice," Vitali said.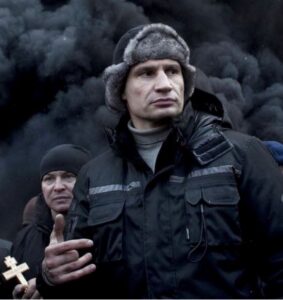 Tarogi se rawa ni taqomaki koya na matanitu ko Ukraine – qo na ka e kaya : "I believe it. I believe in Ukraine. I believe in my country. I believe in my people."
Ena itukutuku ka tabaki ena reuters e volai toka kina ni ko Wladimir Klitschko a laki lewena na mataivalu tu vakawawa ni Ukraine ena itekivu ni vula oqo ka tukuna ni lomana vakalevu na nona vanua kei na nona nanumi ira na wekana e vuna kina me na taqomaka ena yalo dina.
source:news.com.au
pic#Tonny Bellew
---
Reader's opinions
---