---
RIPOTE TAKI MAI CYPRUS E DUA TALE NA VARIANT VOU
Written by Atu Kurumudu on January 11, 2022
Kunea e dua na dau vakadidike mai Cyprus e dua tale na strain ka vakabauti ni ka vou ka rau sema kina na  delta kei na omicron varient me vaka nai tukutuku ka tabaka na Bloomberg News  ena siga Vakarauwai.
Leondios Kostrikis, na professor of biological sciences ena University of Cyprus, e vakayacana na strain me "deltacron.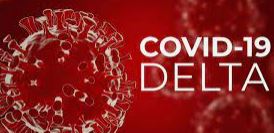 Me yacova tiko mai oqo , ratou sa raica oti na timi nei Kostrikis e 25 na kisi ni deltacron.
Tomani tikoga na nodratou vakamuria tiko vakamalua na strain vou oqo na nona lewe ni timi se cava sara mada ena vakayacora ki vei keda , ena dua tani beka nai walewale ni nona toso se ena levu cake mai vei rau na strain e rua na delta kei na omicron.
Source: cnbc.com
---
Reader's opinions
---