---
Ucuna kece mai na nomu tarabu Ian Foster!
Written by Atu Kurumudu on July 12, 2022
Sotava tiko vakalevu na dredre ena gauna oqo na coach ni timi ni All Blacks o Ian Foster. Ena saga na turaga oqo me na vakaraitaki koya ni dodonu dina ga me dauniveivakatavulici ni timi ni Niusiladi ena vakavakarau kina World Cup ena yabaki ka tu mai.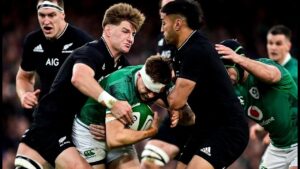 Muria ga mai na nodratou mai druka ena bogi ni Vakarauwai , ka i matai talega ni gauna me qaqa kina na timi ni Ireland e Niusiladi kuria ni 4 na qito sa oti ka rau sota kina na timi  e rua , Ireland sa vakadruka oti vaka 3 na timi ni All Blacks.
Konitaraki taki o  Foster me coach ni All Blacks me yacova ni oti na tour ki Varanise ena mua ni 2023, ia ,e vuqa na lewe ni vanua e Niusiladi era sa vinakata me sa vakacegu mai na nona i tutu ka ra kaya me sosomotaki koya yani na coach ni timi ni Crusaders o Scott Robertson.
Koto e ra e vica na itukutuku me baleti ira era sa coach oti ena timi ni All Blacks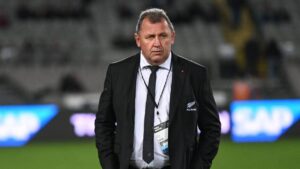 All Blacks coach Ian Foster will be feeling the heat after his side's historic loss to Ireland.
IAN FOSTER (2020-present)
Tests: 23. Wins: 16. Draws: 1. Losses: 6.
Win rate: 69.57% (17th)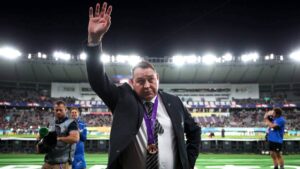 Steve Hansen can lay claim to being the greatest All Blacks coach ever.
STEVE HANSEN (2012-2019)
Tests: 107. Wins: 93. Draws: 4. Losses: 10.
Win rate: 86.92% (5th)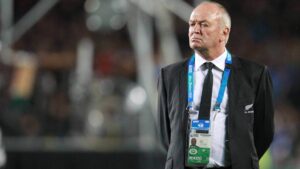 Graham Henry was reappointed after the 2007 World Cup failure and made amends.
GRAHAM HENRY (2004-2011)
Tests: 103. Wins: 88. Draws: 0. Losses: 15.
Win rate: 85.44% (7th)

John Mitchell started out with a hiss and a roar before the World Cup failure in 2003.
JOHN MITCHELL (2002-2003)
Tests: 28. Wins: 23. Draws: 1. Losses: 4.
Win rate: 82.14% (8th)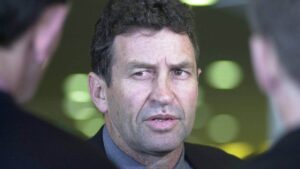 Wayne Smith struggled in his two years as All Blacks head coach.
WAYNE SMITH (2000-2001)
Tests: 17. Wins: 12. Draws: 0. Losses: 5.
Win rate: 70.59% (16th)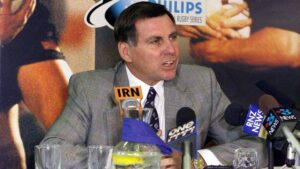 John Hart guided the All Blacks to history in South Africa.
JOHN HART (1996-1999)
Tests: 41. Wins: 31. Draws: 1. Losses: 9.
Win rate: 75.61% (13th)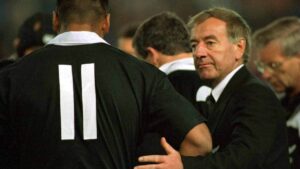 Laurie Mains went so close to claiming World Cup glory in 1995.
LAURIE MAINS (1992-1995)
Tests: 34. Wins: 23. Draws: 1. Losses: 10.
Win rate: 67.65% (18th)
source: [stuff.co.nz
---
Reader's opinions
---