---
VAKADEITAKI NA COCA COLA GAMES ENA VULA O OKOSITA.
Written by Maikeli Radua on May 18, 2022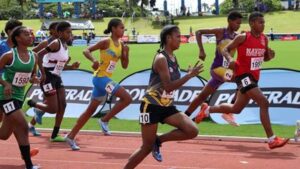 Esa vakadeitaki na Coca Cola Games me sa na vakayacori ena i ka 4 – 6 ni siga ni vula o Okosita.
Na tikinisiga qori e veitaudonui kei na i ka 3 ni macawa ena i karua ni wasewase ni vuli.
Na i tukutuku qo sa vakadeitaka na Ministry of Education's Head of National Education Service Delivery o Timoci Nabure ena dua na Press Conference ena Coca Cola Headquaters.
Namaka tale eso na kena i tukutuku ena dua na gauna lekaleka qo.
Vakarorogo tikoga mai ena Vitifm 92.2FM/92.6FM/92.0FM
---
Reader's opinions
---